Time For Dinner
A downloadable game for Windows
You wake up alone in a small, dark bedroom with nothing but your camcorder. After fumbling around and finding a light switch you see a locked door. Do you have what it takes to escape the room in time for dinner?
Please play and let us know what you think!

Controls:
Look around room: A,D or Arrow Keys Left and Right
Interact: click on things

Created by Applestreet Game

Please rate our game and check out here!
Ludum Dare 50: https://ldjam.com/events/ludum-dare/50/time-for-dinner
1.1.0 Update 4-7-22:
- [Quality of Life Improvement] Escape key now functions differently. In the game it will open the pause menu. In the cutscenes it will now skip the cutscene. The only place it now exits the game is on the main menu.
- [Quality of Life Improvement] Keypad puzzle now has a zoomed in state for entering the combination.
- [Bug Fix] The television now has the correct cursor when hovering over it.
- [Bug Fix] The fade out when completing the game is now working as intended.
1.2.0 Update 4-17-22:
- [Quality of Life Improvement] After seeing a bunch of YouTubers accidentally skipping the ending cutscene, clicking the mouse no longer skips cutscenes and this can now only be done by pressing escape. Clicking the mouse during a cutscene now pops up a small bit of text that tells you to press escape if you want to skip the scene.
1.2.1 Update 4-26-22:
- [Quality of Life Improvement] Adjusted the grab position for the wire puzzle to make it more intuitive.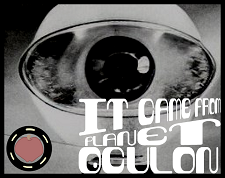 Download
Click download now to get access to the following files:
Time For Dinner (Version 1.2.1)
31 MB